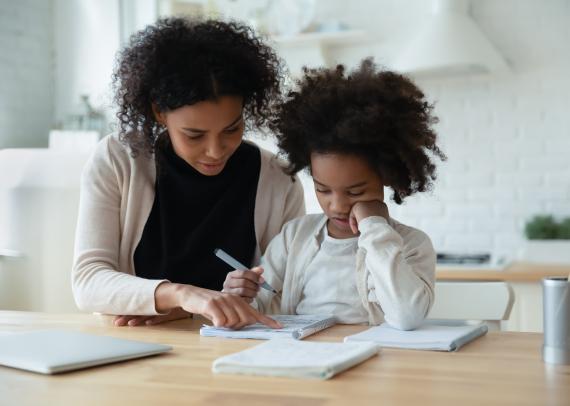 fizkes // Shutterstock
Homeschooling laws in every state
Across America, the number of children being educated at home rather than in public, private, charter, or religious schools was already growing before COVID-19 in 2020 forced schools to close their doors to help keep students safe. Some 1.7 million children (3.3% of the nation's school-age population) were homeschooled in 2016, the latest estimates available from U.S. government studies. That's double the number from 1999, when 850,000 students were homeschooled.
Asked why, parents of homeschooled students often cite concerns about their local schools, including safety, illegal drug abuse, or negative peer pressure, according to research by the Institute of Education Sciences, the statistics and research arm of the U.S. Department of Education. Other common reasons for homeschooling are dissatisfaction with the quality of academics at local schools or wanting to provide children with religious instruction.
HeyTutor compiled a list of homeschooling laws in each of the 50 states and Washington D.C., drawing from state education laws and national organizations that research, monitor or support homeschooling. Most U.S. states do not keep count of how many children are being educated at home. Nearly a dozen states do not require parents to notify authorities if they are homeschooling, and others count homeschool households rather than students.
State laws range from nonexistent to extensive when it comes to homeschooling. Some have mandatory subjects to be taught, while others have no such requirements. Some require parents to have at least a high school education, while others have no teacher qualifications at all. In some states, parents must keep detailed records of their child's progress and achievements and take them for regular standardized testing, while other states leave the evaluations and monitoring entirely up to the family. Take a look and see what homeschooling is like in your state.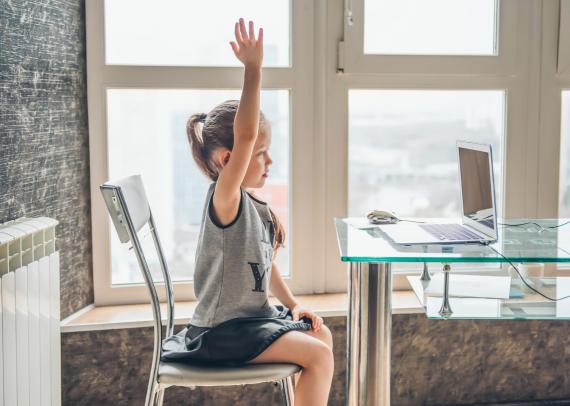 Nigmatulina Aleksandra // Shutterstock
Alabama
Homeschools in Alabama can be set up as private, nonpublic schools, or they can be affiliated with a church school. A third option is to hire or become a certified state tutor. Under the first option, parents must take attendance, and students must have proof of immunization. The only required subject is physical education.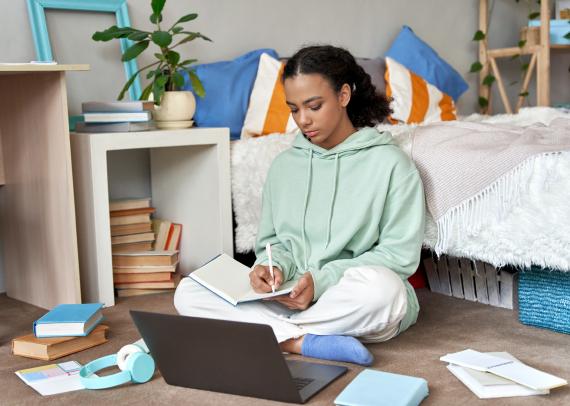 insta_photos // Shutterstock
Alaska
Alaska has little in the way of regulation for homeschooling by a child's parent or legal guardian. In general, it does not require notifying the state, getting approval, testing, or teacher qualifications. No subjects are mandated either.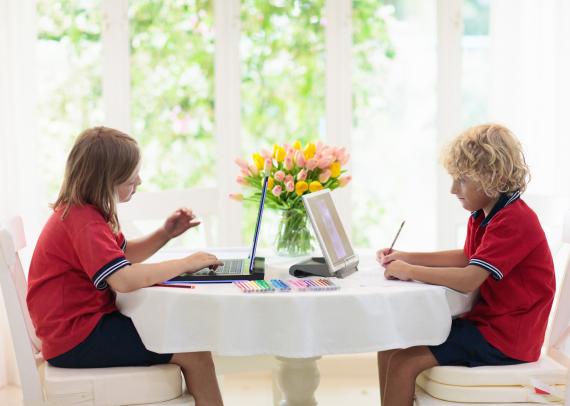 FamVeld // Shutterstock
Arizona
Parents in Arizona must notify local school authorities before starting to homeschool, and the curriculum must include grammar, reading, math, science, and social studies. The state has a number of organizations that provide homeschooling resources and support.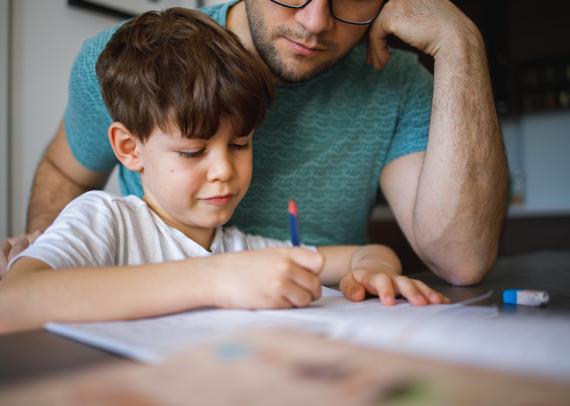 Stock Rocket // Shutterstock
Arkansas
Homeschooling is not allowed in Arkansas if a sex offender lives in the home. The state does not require any specific teacher qualifications, does not require minimum hours of instructions or mandated subjects, and does not require student assessments such as testing or evaluations.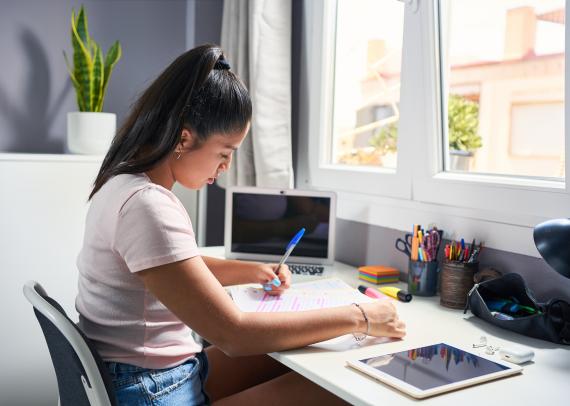 Jonatan Hornos Perez // Shutterstock
California
Parents can home school children in California independently, as a satellite of a private school, or through independent study programs at public or charter schools. Parents must be capable of teaching, but the state has no authority or mechanism to determine what constitutes capability. After a high-profile case of parental abuse, whose children were homeschooled, the state sought more oversight over homeschooling, including annual inspections and the establishment of a committee to set standards for teacher qualifications and conduct health and safety inspections. The bills were never approved.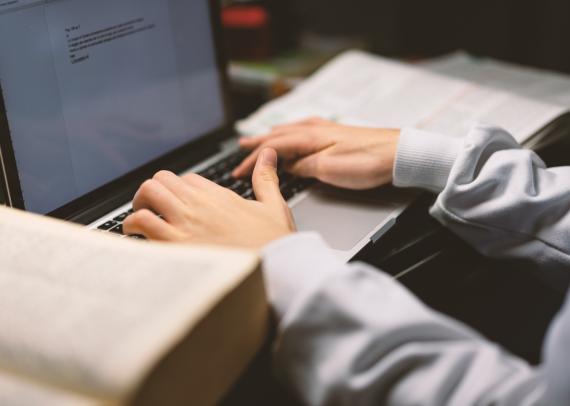 pio3 // Shutterstock
Colorado
Mandated subjects for homeschools in Colorado include literature, civics, and the study of the U.S. Constitution. Students taught through one of the options in the state must be tested or evaluated after grades 3, 5, 7, 9, and 11. Those who do not show adequate progress can be made to attend public school. Two other options—homeschooling through an independent school or with a certified teacher—do not require testing.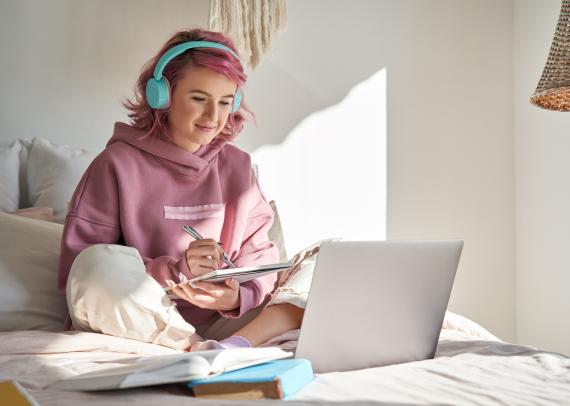 insta_photos // Shutterstock
Connecticut
By law, parents in Connecticut are required to make sure their children are taught reading, writing, spelling, grammar, geography, math, U.S. history, and citizenship. Homeschooling families must notify the state of their plans and may be asked to attend a yearly review meeting.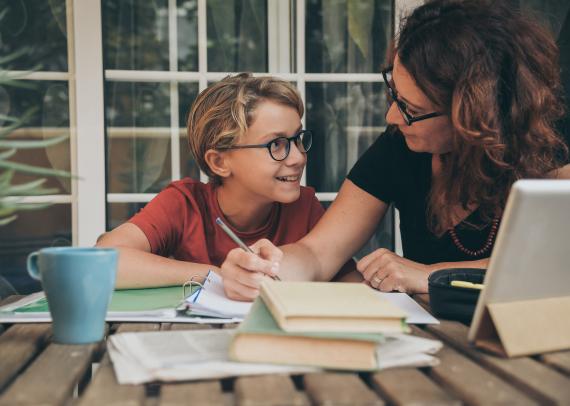 Fabio Principe // Shutterstock
Delaware
Homeschooling in Delaware, which can be single- or multi-family, requires registering with the state Department of Education and reporting enrollment at the start of the school year and attendance at its conclusion. Records of grades, assignments, and tests are not required but are recommended for students who may transfer to public school.
People Image Studio // Shutterstock
Florida
To homeschool in Florida, parents must keep a detailed portfolio of their instruction, educational activities, reading lists, writing, worksheets, and other material. Each year, homeschooled students must be evaluated by a certified teacher, take a standardized test, or be evaluated by a licensed psychologist.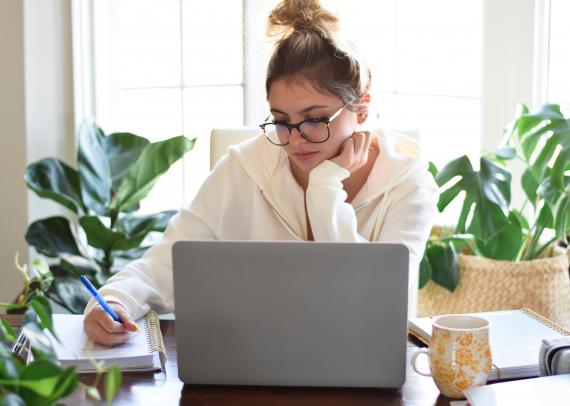 JulieK2 // Shutterstock
Georgia
Parents who homeschool in Georgia must have a high school diploma or GED equivalent. They must write annual progress reports that provide details of the student's achievement in each of the state's required subjects. Students must take national standardized tests every three years.
Julia_Martyniuk // Shutterstock
Hawaii
Parents do not have to submit homeschool curricula to education authorities in Hawaii, but they have to keep a record of curriculum plans and standardized test results for children in grades 3, 5, 8, and 10. At the end of every school year, they must submit progress reports that can be written evaluations or standardized test scores.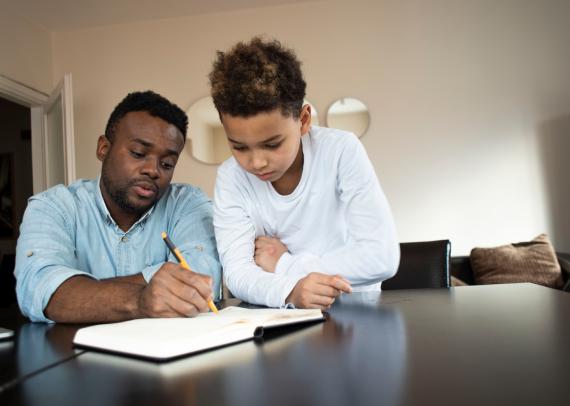 Aksinia Abiagam // Shutterstock
Idaho
Any family member or unrelated person can homeschool children in Idaho, where regulations are few. Children must be taught subjects that are typically offered in public schools, such as math, science, language arts, and social studies. No testing is required.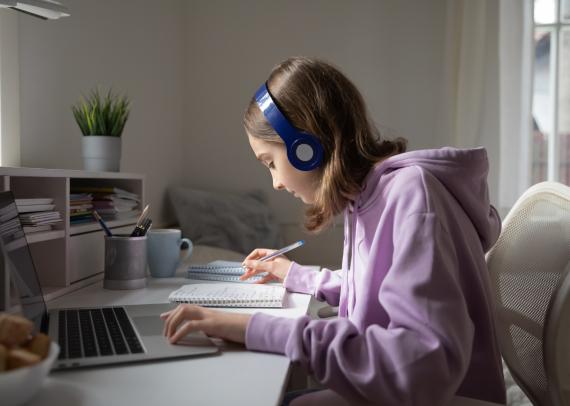 fizkes // Shutterstock
Illinois
Illinois governs homeschools the same way it governs private schools. Required classes include fine arts, and state law requires that instruction is in English.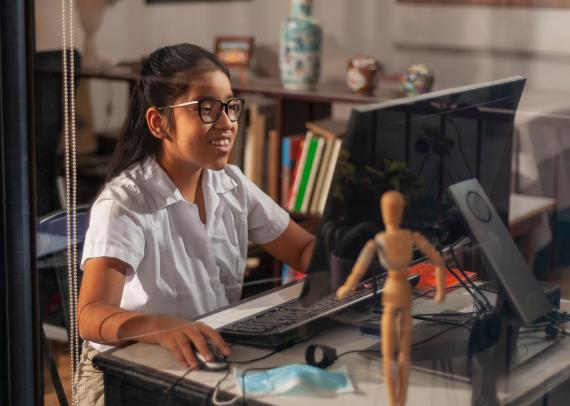 SALMONNEGRO-STOCK // Shutterstock
Indiana
Homeschooling in Indiana must be conducted in English. Instruction is supposed to be the equivalent of public school, but state education authorities do not have to approve homeschool programs. Homeschools must keep attendance records.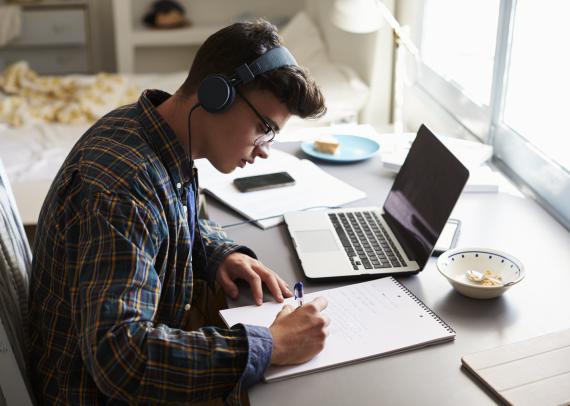 Monkey Business Images // Shutterstock
Iowa
In Iowa, children must be educated from age 7 to 15. The state has an array of homeschool options, including entirely independent instruction with required subjects and also programs that allow dual enrollment with public schools and participation in extracurricular activities such as sports.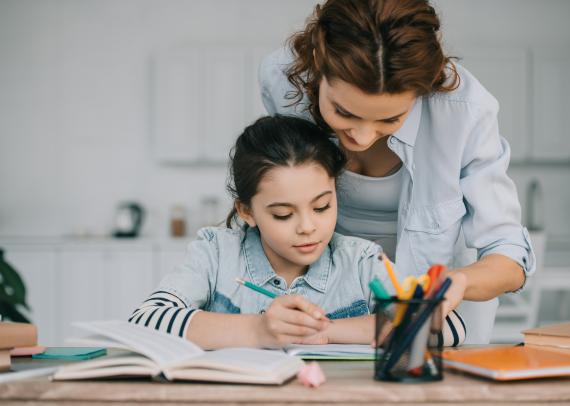 LightField Studios // Shutterstock
Kansas
By law in Kansas, parents operating a homeschool must be "competent," but the state does not have any authority to determine if a parent qualifies as such. Classes must be held similarly to those in public school—at least six hours a day for 186 days a year.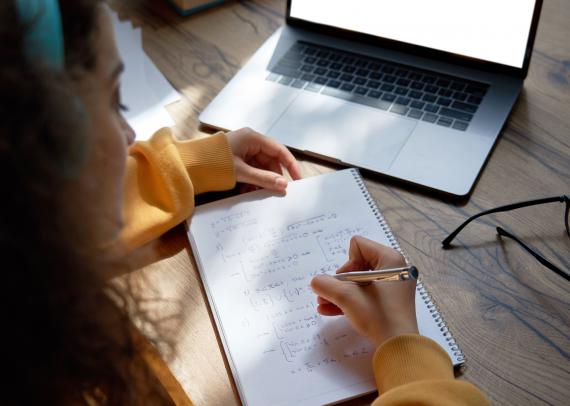 insta_photos // Shutterstock
Kentucky
Homeschools in Kentucky are governed by the state's laws for private, parochial, and church schools. Parents must keep report cards similar to the ones used in public school and teach basic subjects in English, putting in at least 170 days of instruction a year.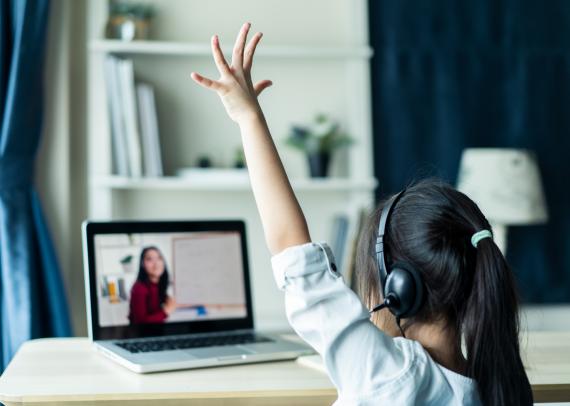 Hananeko_Studio // Shutterstock
Louisiana
Required subjects for homeschooled students in Louisiana, which must be taught at the same grade level as they are taught in public school, include the Declaration of Independence in elementary school and "The Federalist Papers" in high school. Parents must submit subject outlines, a reading list, copies of the student's work, standardized test results, and outside statements attesting to the student's progress.
mangpor2004 // Shutterstock
Maine
Homeschooling parents in Maine must teach certain mandated subjects that include library skills, fine arts, Maine studies, and computer proficiency. They also must submit year-end assessments and standardized test results as well as the results of a test developed by local school officials or a review by a certified teacher. Homeschooled students can participate in public school extracurricular activities.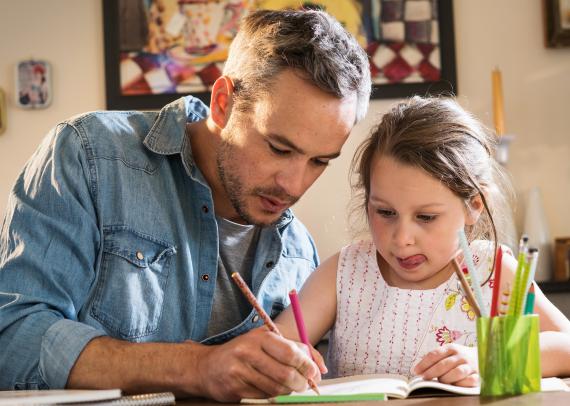 Jack Frog // Shutterstock
Maryland
Homeschooling in Maryland requires the teaching of English, math, social studies, science, music, art, health, and physical education. Parents can work with school authorities or a church to supervise and review lesson plans and hold meetings periodically.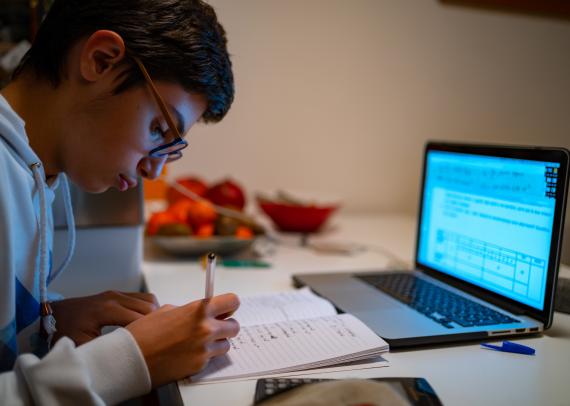 pio3 // Shutterstock
Massachusetts
Local school authorities must approve homeschool instruction plans in Massachusetts. Along with taking basic courses, students must be taught geography, drawing, music, citizenship, and good behavior. Standardized testing or approved assessment alternatives are required.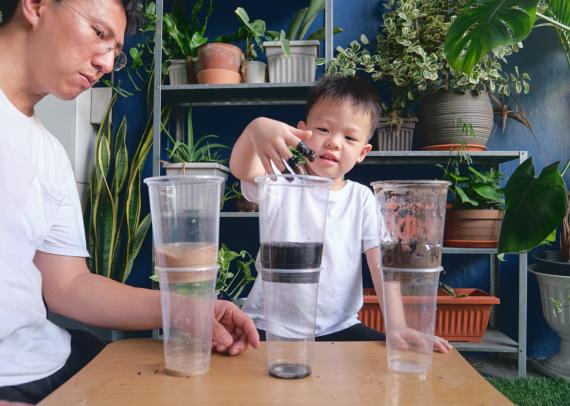 Yaoinlove // Shutterstock
Michigan
Parents who homeschool in Michigan must set up a teaching program that includes reading, spelling, writing, grammar, literature, science, math, civics, and history. Another option for homeschooling is setting up a nonpublic school, in which the educator must have a teaching certificate or bachelor's degree.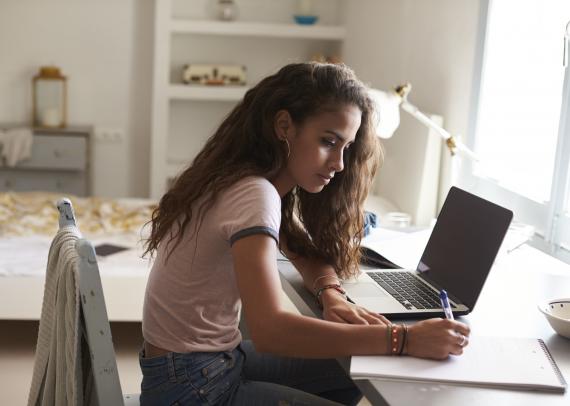 Monkey Business Images // Shutterstock
Minnesota
Parents who homeschool in Minnesota do not need to have any specific qualifications, but they must keep detailed records of the student's schedule, tests, curriculum, sample work, and immunizations. Annual testing is required.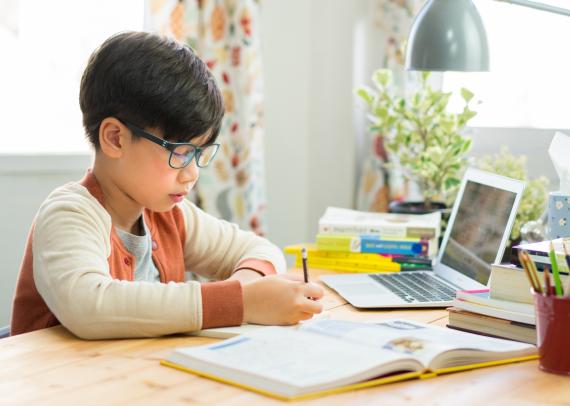 myboys.me // Shutterstock
Mississippi
Mississippi's home school requirements are minimal. Parents must provide instruction for 180 days, but there are no mandated subjects, teacher qualifications, or tests.
SewCream // Shutterstock
Missouri
Parents who are homeschooling in Missouri must teach a minimum of 1,000 hours every school term. Of those hours, 600 must be the teaching of core required subjects—math, reading, social studies, language arts, and science.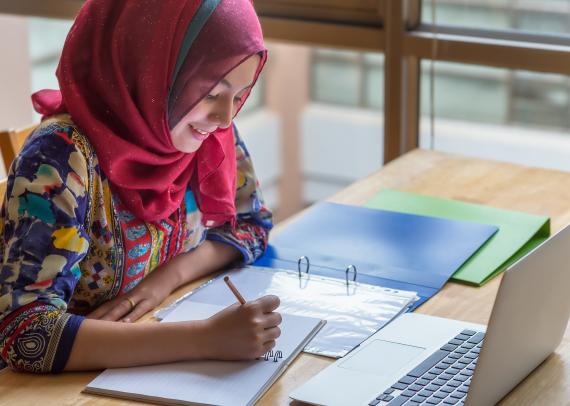 Kdonmuang // Shutterstock
Montana
Montana requires that homeschooling families keep student attendance and immunization records and that classes be held in locations that meet health and safety regulations. A program of study must include math, language arts, science, social studies, health, arts, and career education. Homeschooled students are not required to take standardized tests.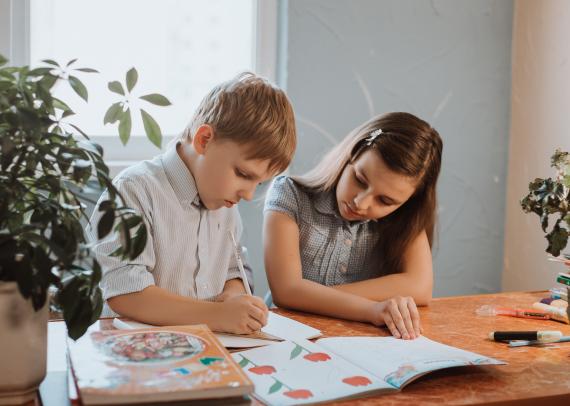 yanalev_photo // Shutterstock
Nebraska
In Nebraska, parents must promise under oath that the school children would otherwise attend "interferes with my decisions in directing my child(ren)'s education" or "violates my sincerely held religious beliefs." Homeschooled students must learn language arts, science, mathematics, social studies, and health.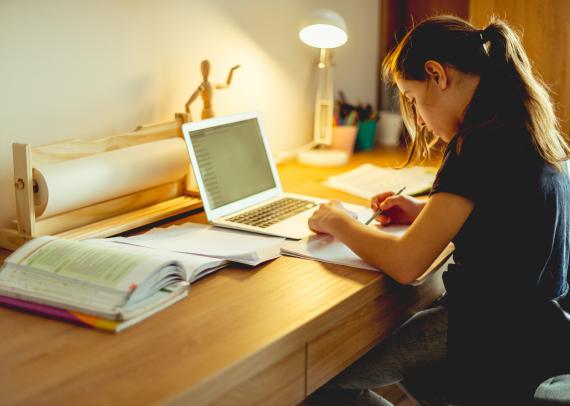 Stock Rocket // Shutterstock
Nevada
The state of Nevada has no teacher qualification or testing requirements, and there's no required minimum instruction time. Parents must provide an educational plan for their homeschooled children, who must take reading, writing, composition, math, science, and social studies, which includes history, economics, government, and geography.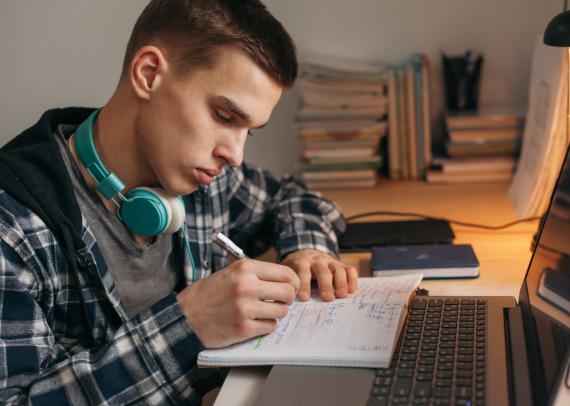 Alena Ozerova // Shutterstock
New Hampshire
Homeschooling instruction in New Hampshire requires coursework in math, science, language, reading, writing, spelling, government, history, health, art, music, and U.S. and New Hampshire constitutional history. Student work must be recorded in a portfolio with a log of reading materials, writing, worksheets, and creative projects.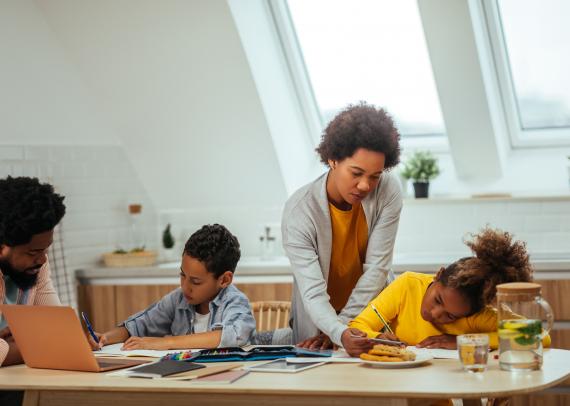 bbernard // Shutterstock
New Jersey
Homeschooling requirements in New Jersey are relatively lax, but by law, students must get an education that is considered academically equivalent to what they would learn in public school. Typically, on a high school level, that includes four years of language arts, three years each of math and science, two years of civics or U.S. and state history, and a year each of world history, foreign language, and arts. Physical education is required for at least 2.5 hours a week.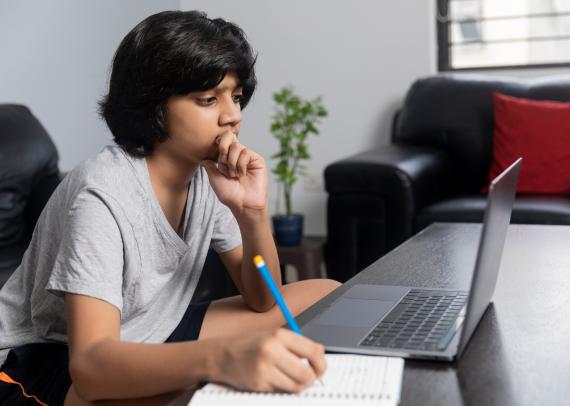 Bhaven Jani // Shutterstock
New Mexico
Only parents or legal guardians can homeschool children in New Mexico, and instructors must have a high school diploma or GED equivalent. The state must be notified each year, and immunization records have to be kept.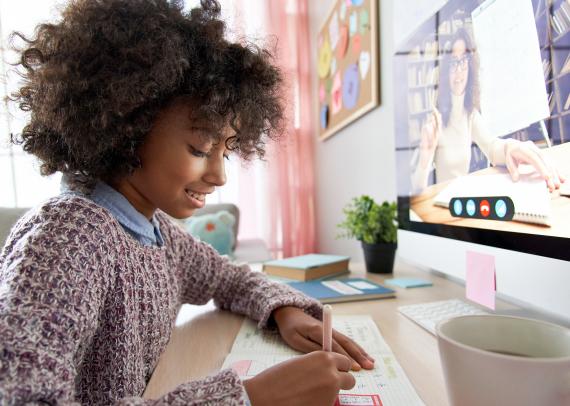 insta_photos // Shutterstock
New York
New York has some of the strictest homeschooling requirements in the nation. Families must design and submit an instruction plan to the school superintendent ahead of each school year and provide quarterly progress reports and a year-end assessment.
Alexander_Safonov // Shutterstock
North Carolina
Children who are homeschooled in North Carolina must undergo standardized testing every year in English grammar, reading, spelling, and math. They are not required to take the test sections in science and social studies. Parents must take attendance, keep immunization records, have a high school diploma or equivalent, and operate homeschools on a regular schedule for nine months a year.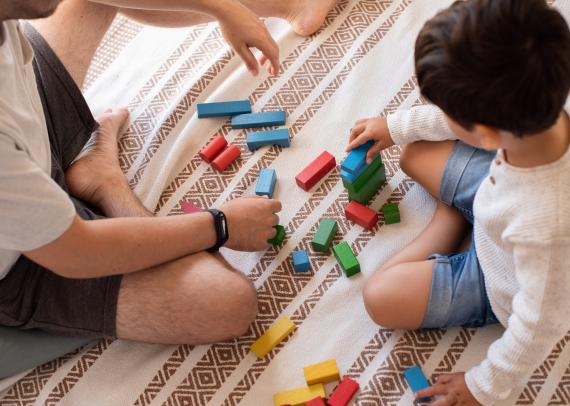 Trendsetter Images // Shutterstock
North Dakota
North Dakota requires homeschooled students take a wide array of subjects that includes creative writing and a choice of foreign language, fine arts, or technical education. Science and North Dakota studies must emphasize the state's agricultural economy, and health classes must address the effects of alcohol, tobacco, and narcotics. Instruction must be at least four hours a day for at least 175 days a year.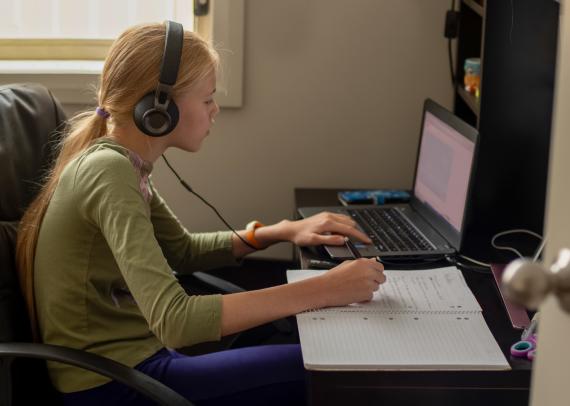 Daria Nipot // Shutterstock
Ohio
Parents who intend to homeschool in Ohio must draw up an outline of their planned curriculum, which must include coursework in language arts, government, geography, U.S. and Ohio history, math, science, health, physical education, fine arts, and first aid. Standardized testing is required, although parents who oppose a government-run education system can seek an exemption based on strongly held strong religious beliefs.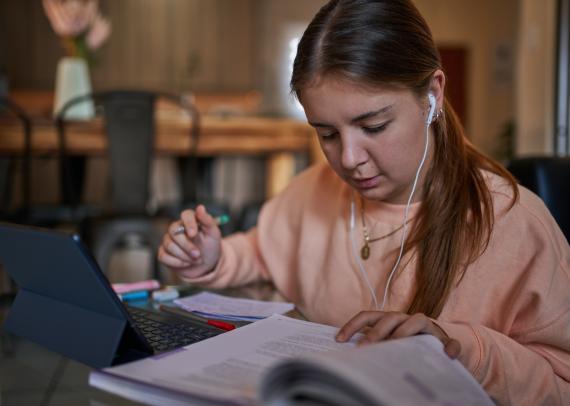 Jono Erasmus // Shutterstock
Oklahoma
Oklahoma has no homeschooling requirements regarding subjects taught or testing. A homeschool must operate at least 180 days in a year to be legal.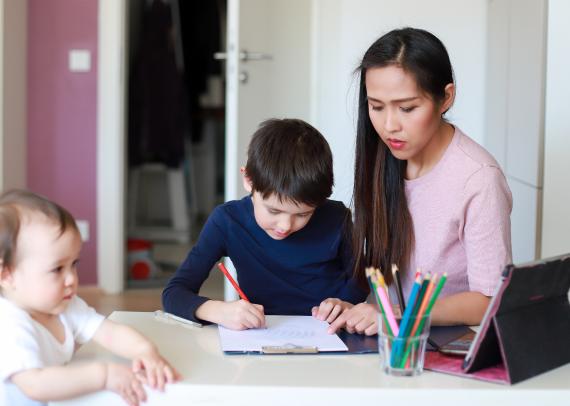 Onjira Leibe // Shutterstock
Oregon
Oregon requires homeschooled students take standardized tests in grades 3, 5, 8, and 10 to assess their progress. Students who score below the 15th percentile must be retested within a year. If their scores do not improve, students might be put under the supervision of a certified teacher or even sent to public school for up to a year.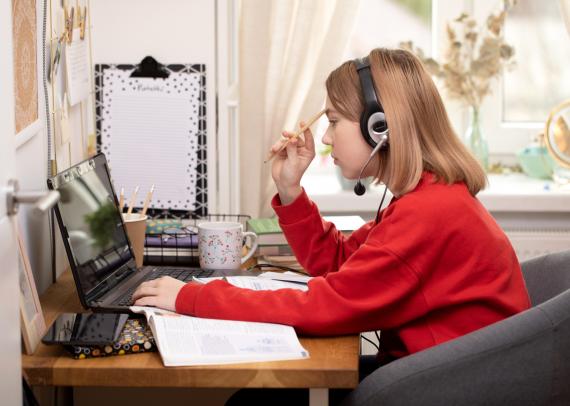 WiP-Studio // Shutterstock
Pennsylvania
Pennsylvania has relatively extensive requirements for home schooling. Parents, who cannot have been convicted of certain criminal offenses, must provide a portfolio of students' work, which is reviewed by an education professional. Students in grades 3,5, and 8 must take standardized tests, and the state mandates a list of required subjects that along with the basics includes geography, music, art, and fire prevention.
insta_photos // Shutterstock
Rhode Island
Students being homeschooled in Rhode Island must take classes in reading, writing, English, geography, math, U.S. and state history, and physical education. The state has no requirement for standardized testing or teacher qualifications.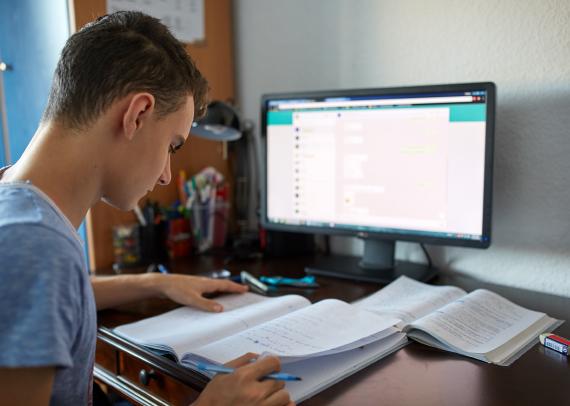 Slatan // Shutterstock
South Carolina
Parents who homeschool in South Carolina must have at least a high school diploma or a GED equivalent. Instruction must include reading, writing, science, math, and social studies, and for older students, composition and literature. Students must undergo the same annual assessment tests that are used in public schools.
NIKCOA // Shutterstock
South Dakota
Students being homeschooled in South Dakota must take a standardized test of their basic skills in grades 2, 4, 8, and 11. Children must be taught language arts and mathematics, and there are no required qualifications for parents who teach them.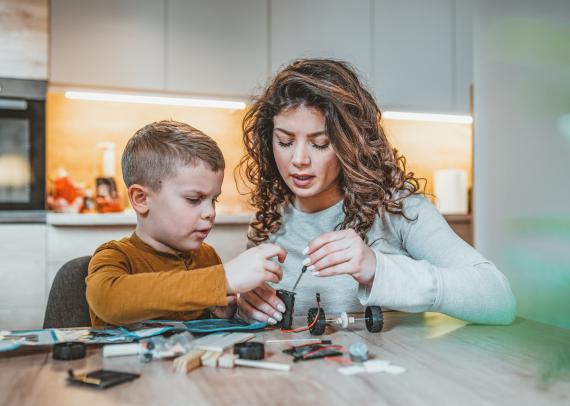 Dragana Gordic // Shutterstock
Tennessee
Most homeschooling families in Tennessee link up with church-related umbrella schools that provide curricula, record keeping, and activities for students. Umbrella schools must operate for the same term lengths as public schools, keep attendance records, and comply with inoculation requirements. But the umbrella schools will vary in terms of class choices, testing, and graduation requirements.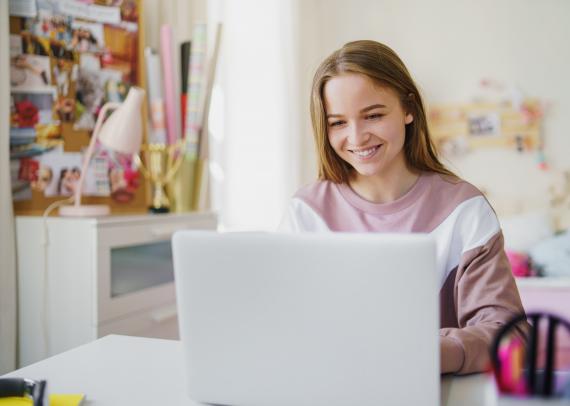 Halfpoint // Shutterstock
Texas
In Texas, a homeschool is treated like a private school and must provide a written curriculum. The state requires students be taught math, reading, spelling and grammar, and good citizenship. History and science are recommended for students who want to attend college. There are no teacher qualifications.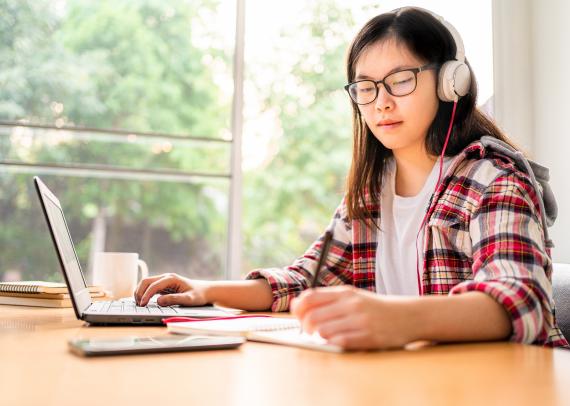 Chalermpon Poungpeth // Shutterstock
Utah
Homeschools in Utah must provide a one-time notification to the local school district. The state has no required qualifications for parents who teach, no mandatory subjects, and no required assessments. Students in homeschools are eligible for dual enrollment in charter and public schools.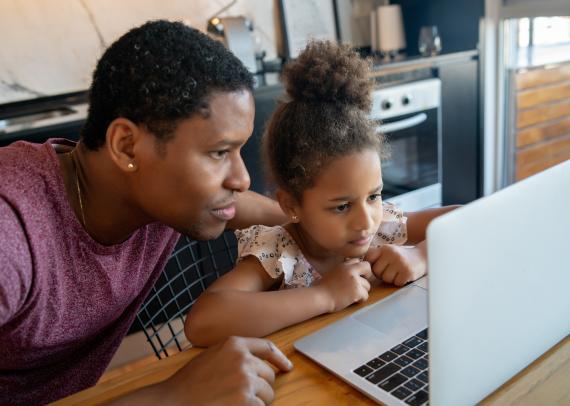 Mego studio // Shutterstock
Vermont
Vermont homeschooling requirements are rigorous, and the state requires submission of a course of study that outlines instruction topics and plans. Students must undergo year-end assessments that include meeting with a certified teacher to review their achievements, and parents must submit samples of classwork.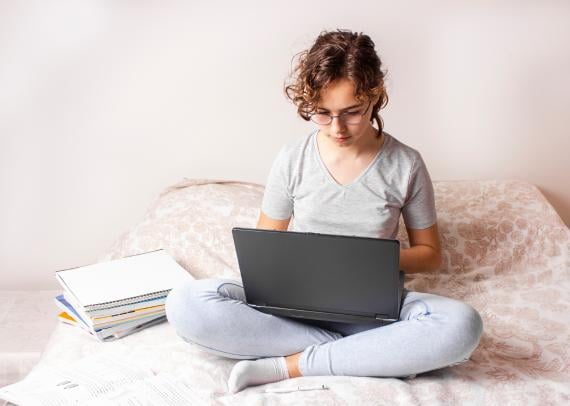 Anna Cinaroglu // Shutterstock
Virginia
To homeschool a child in Virginia, a parent must qualify with a high school diploma or other certification or enroll the student in a remote learning or correspondence course. Families also can use certified tutors. Some families claim religious exemptions from public schooling, but they must hold strong and sincere convictions that they can prove to school authorities.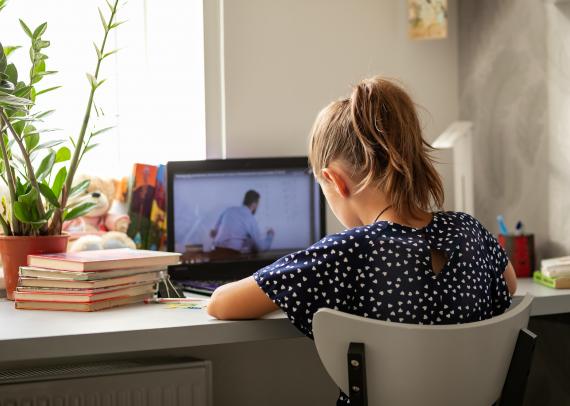 Nata Runa // Shutterstock
Washington
Homeschooled students in Washington must be taught science, math, language, social studies, history, reading, writing, spelling, health, and art and music appreciation. Students must be assessed every year by taking a standardized test or being evaluated by an education professional.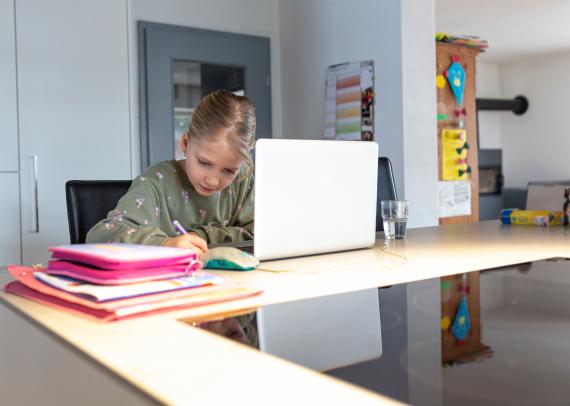 moreimages // Shutterstock
Washington DC
Parents who homeschool in Washington, D.C. must keep a portfolio of their children's work. It should include writing examples, worksheets, tests, and other evidence. The portfolio must be made available for review by school officials.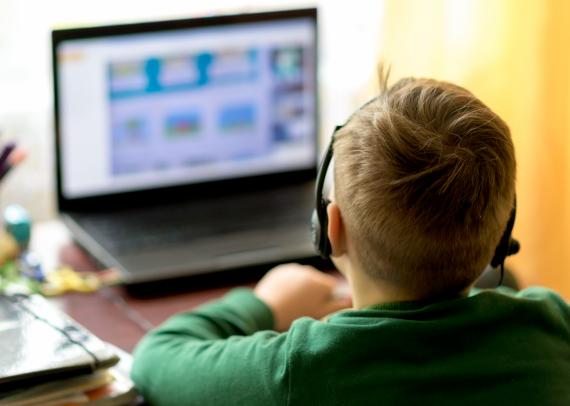 ARVD73 // Shutterstock
West Virginia
Homeschooled students in West Virginia must take at least a year of state history before reaching high school and then take classes in U.S. history, civics, and government. Classes must be taught in English.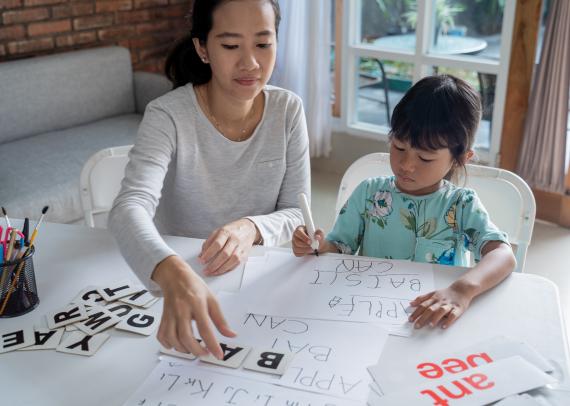 Odua Images // Shutterstock
Wisconsin
Children in Wisconsin must attend school from age 6 to 18. Homeschool instruction must provide classes in math, reading, language arts, social studies, science, and health. Parents also can choose to enroll their children in remote learning or correspondence school. There are no educational requirements for teaching parents.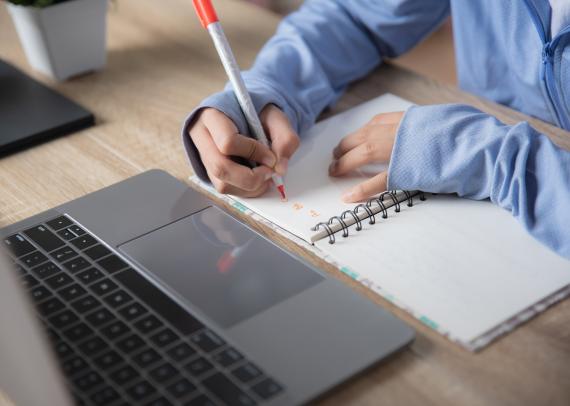 chaylek // Shutterstock
Wyoming
Children in Wyoming must be schooled from age 7 to 16. To homeschool, parents must submit a summary of the planned curriculum and materials to be used to the local school district each year. Required subjects are reading, writing, literature, history, science, math, science, and civics.